CREATING KATIE + KELLY'S TABLE LOOK

Let Pinterest table-scapes daunt you no longer. The key is all about layers. And more layers. Don't be afraid to use whatever you have to create the layers including fruit, cut and uncut, mix and match bowls, napkins and glassware. Little things like cocktail napkins, straws, even garnishes can help add layers for the bar.
---
We combined some fresh bought flowers with bougainvillea cut from the plant right outside of the house. And it doesn't have to match! Trust your gut and go for it. It's way more fun that way. We created this table-scape in about 15 minutes just using what we had and layering. More is more. Happy summer soirée-ing!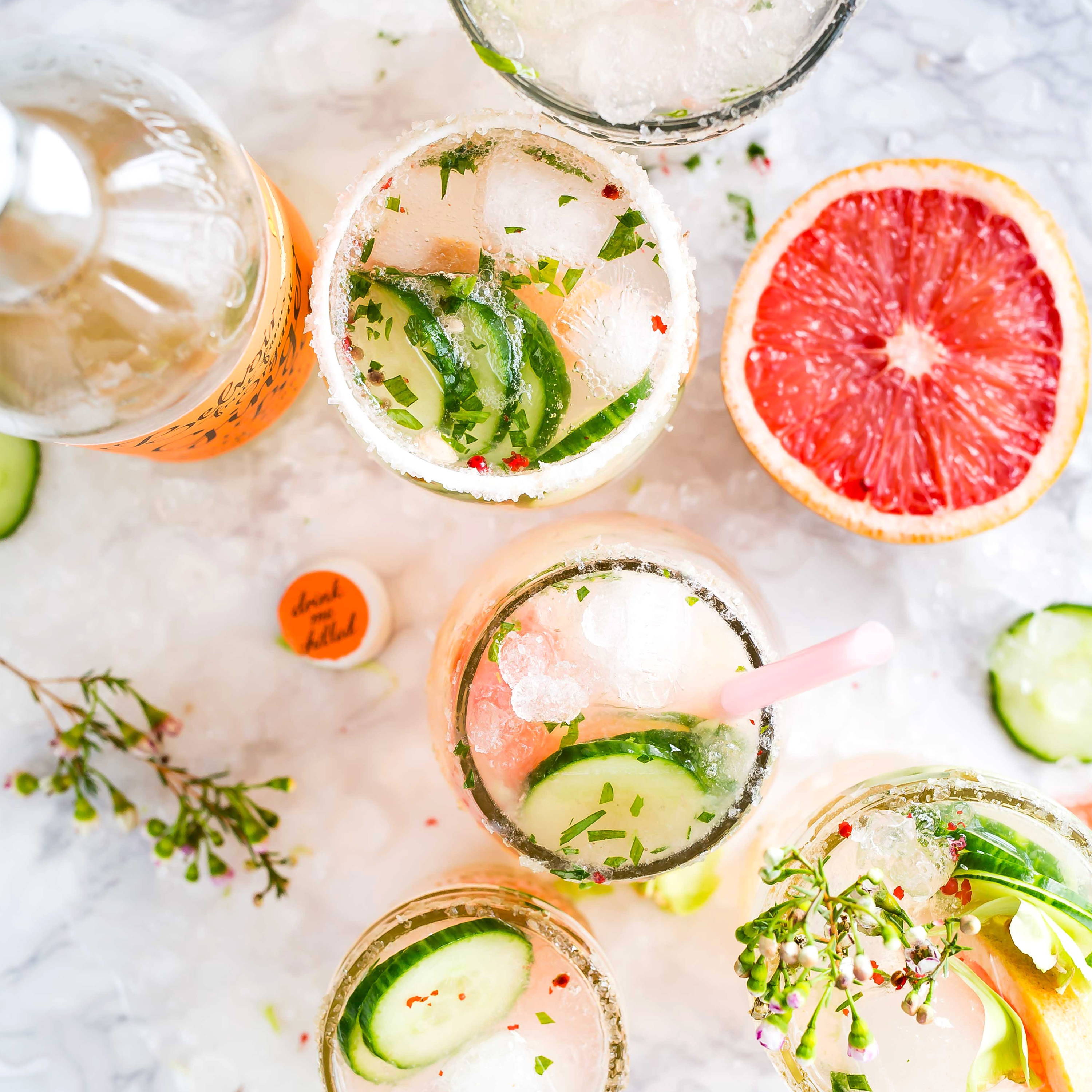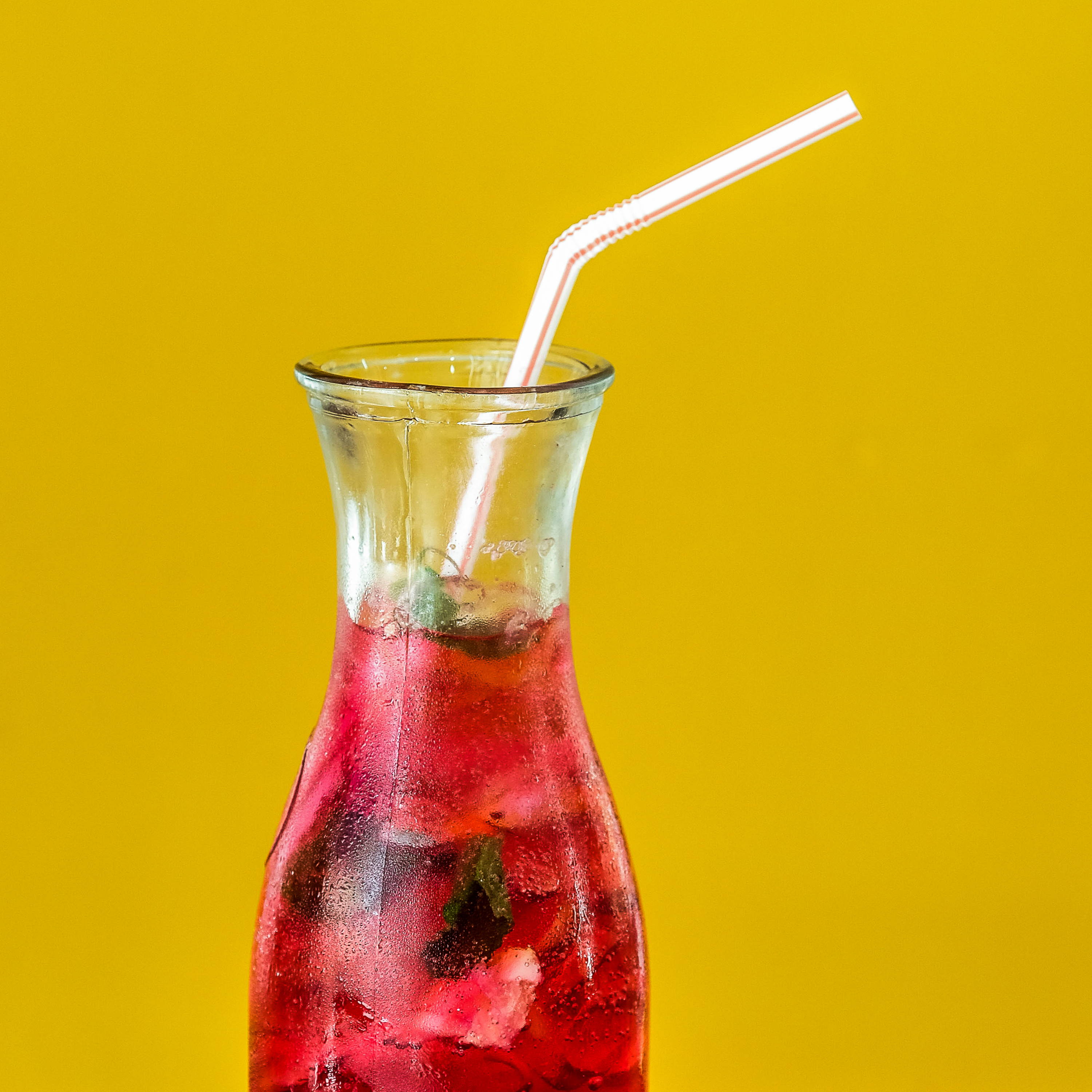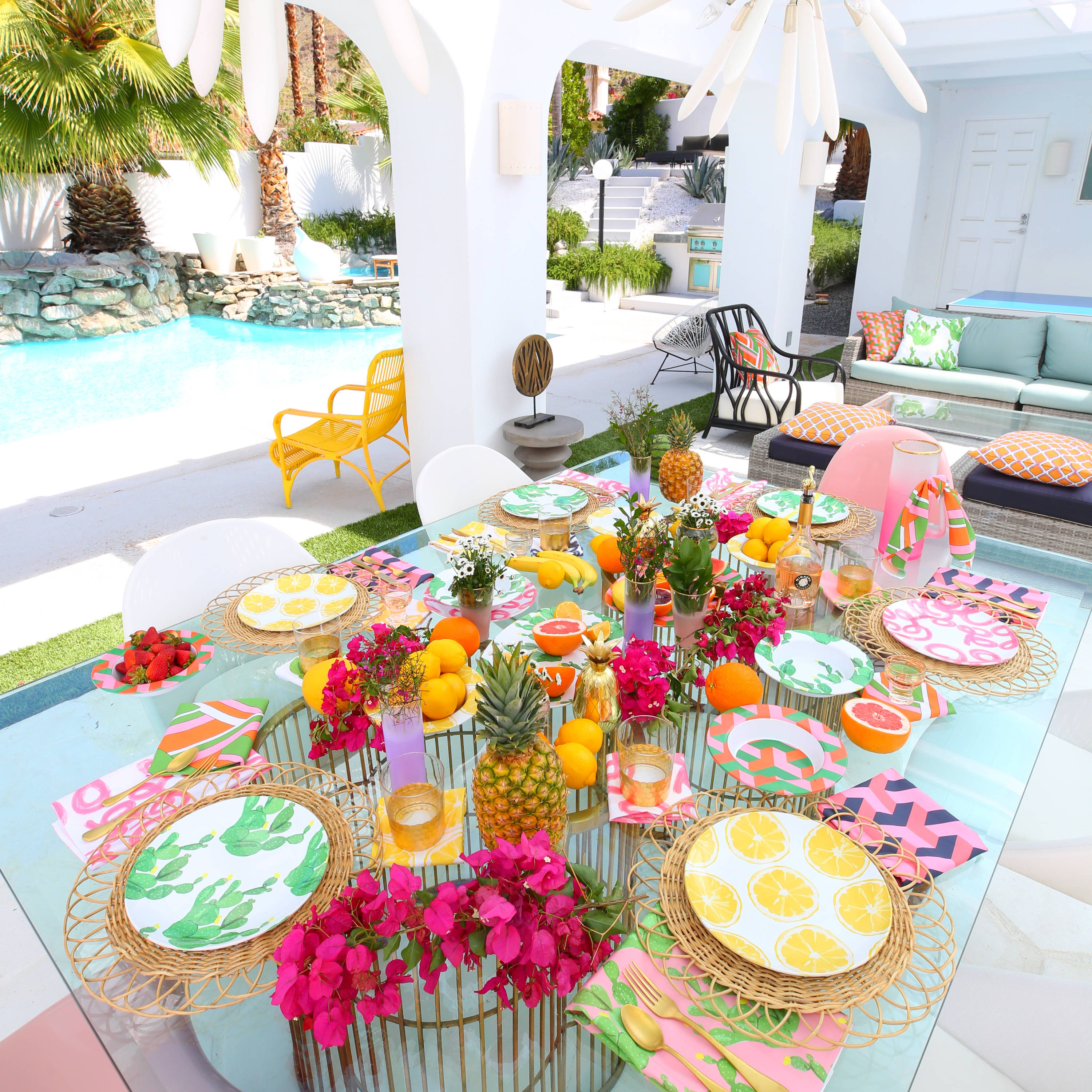 ---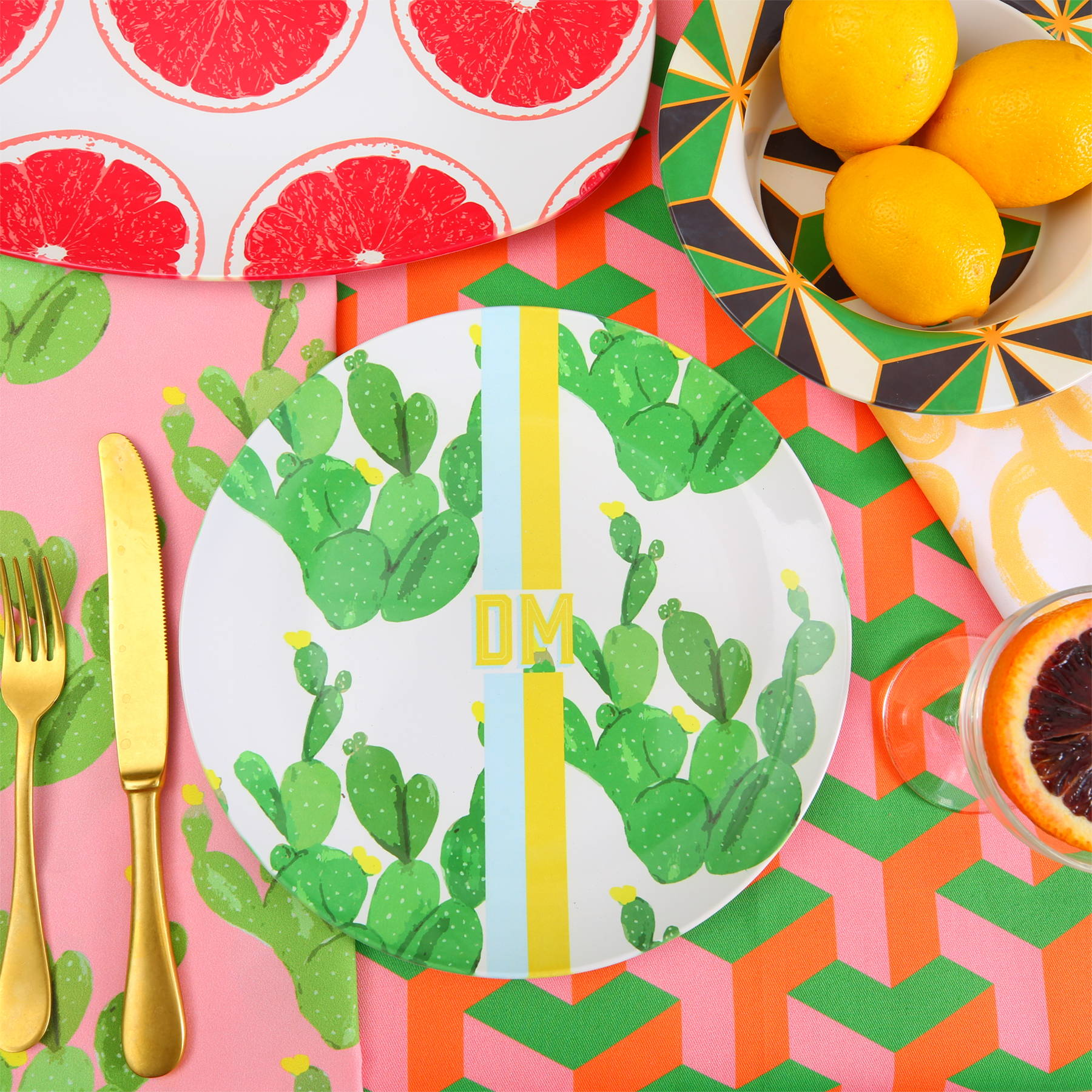 LAYER WITH FRUIT AND PATTERN. MIX UP YOUR PATTERNS AND ADD A BIT OF FRUIT AND FLORAL FROM THE GARDEN TO COMPLETE THE LOOK.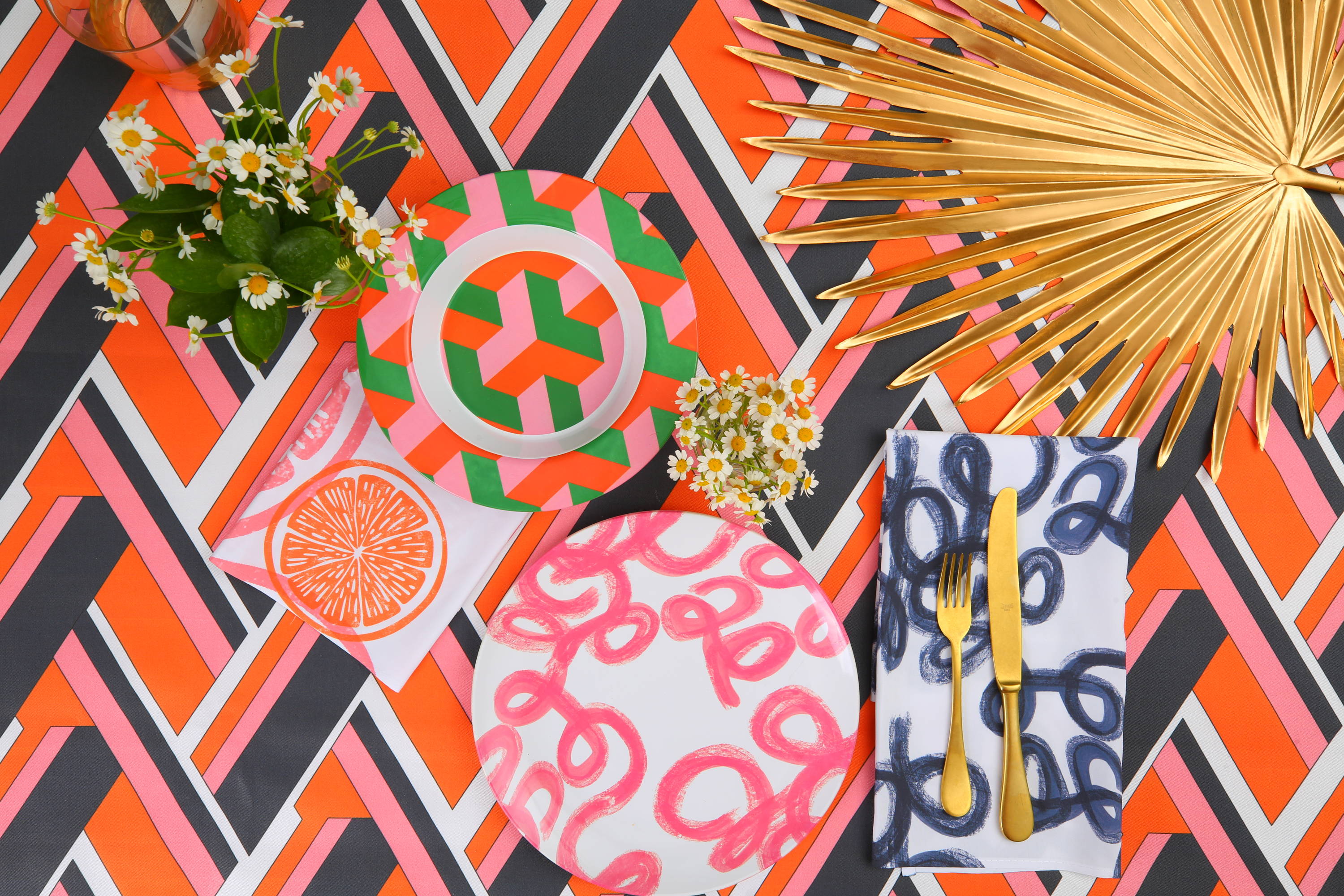 ---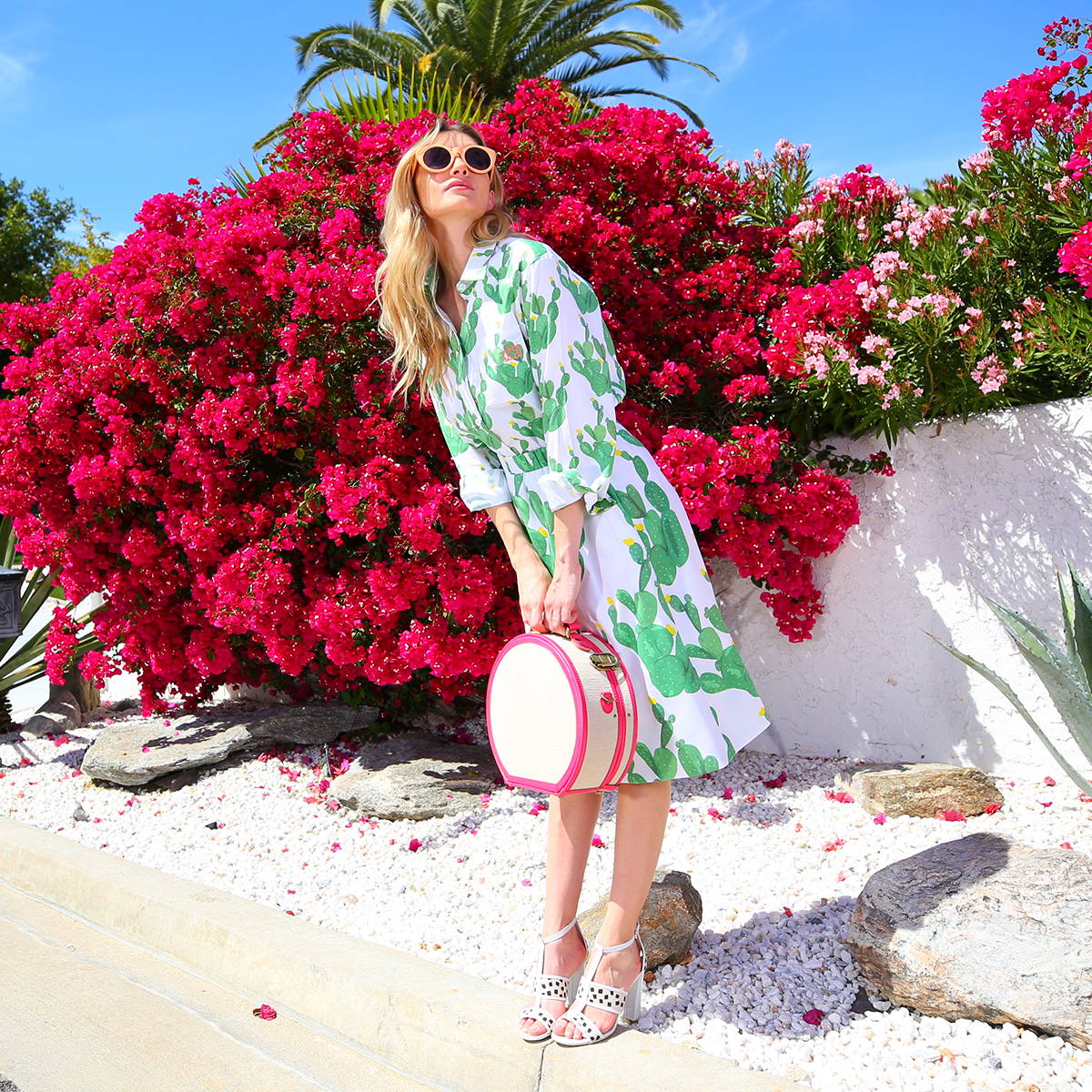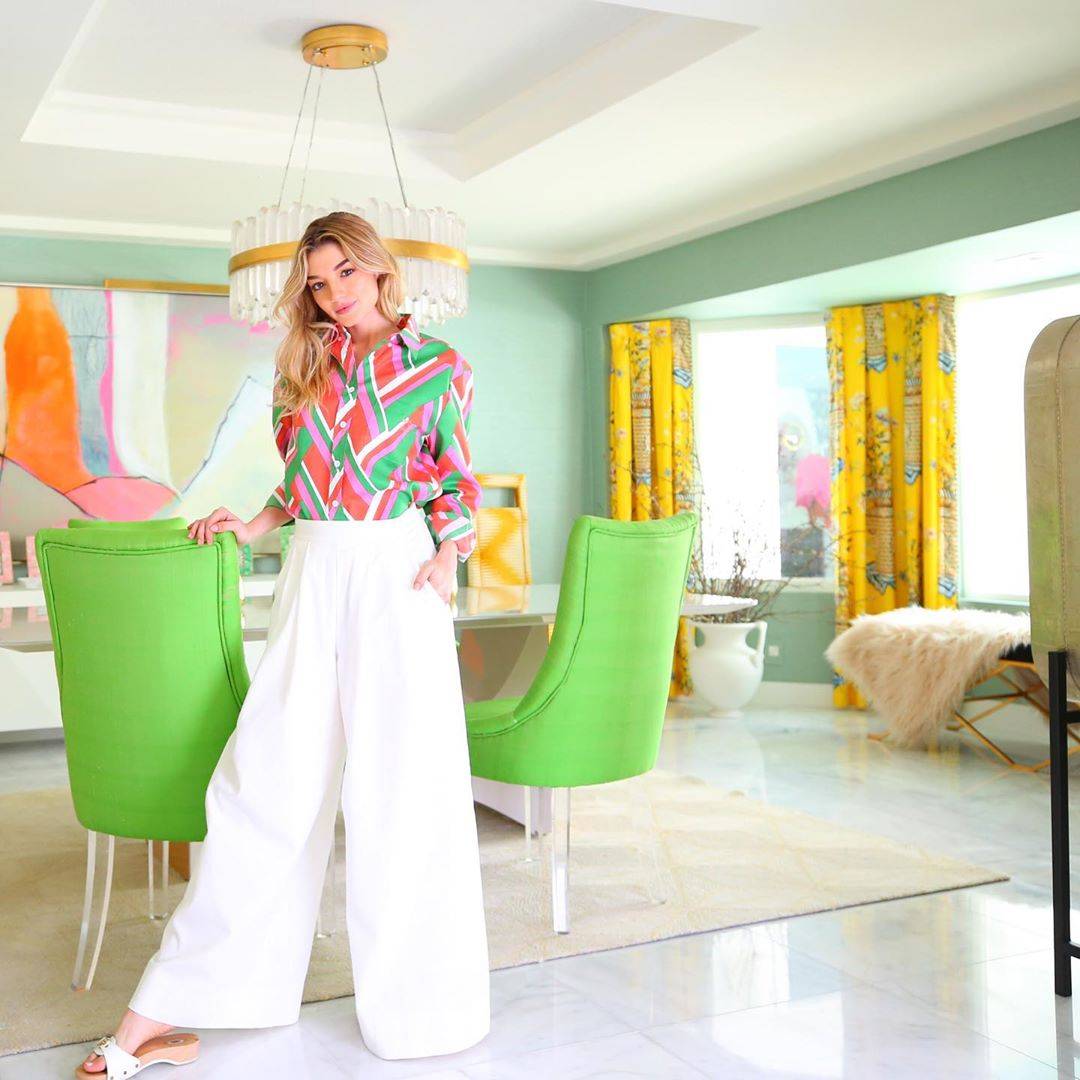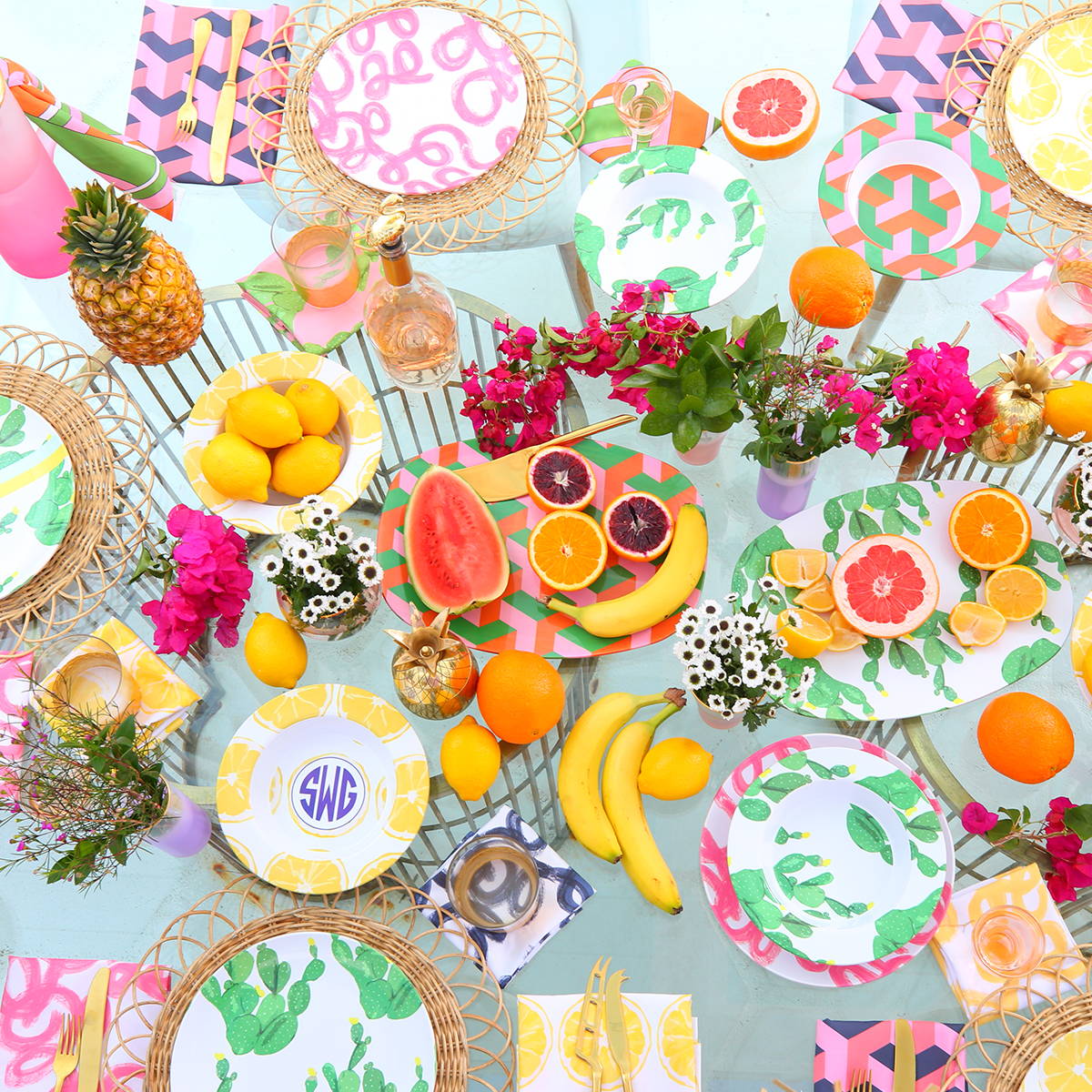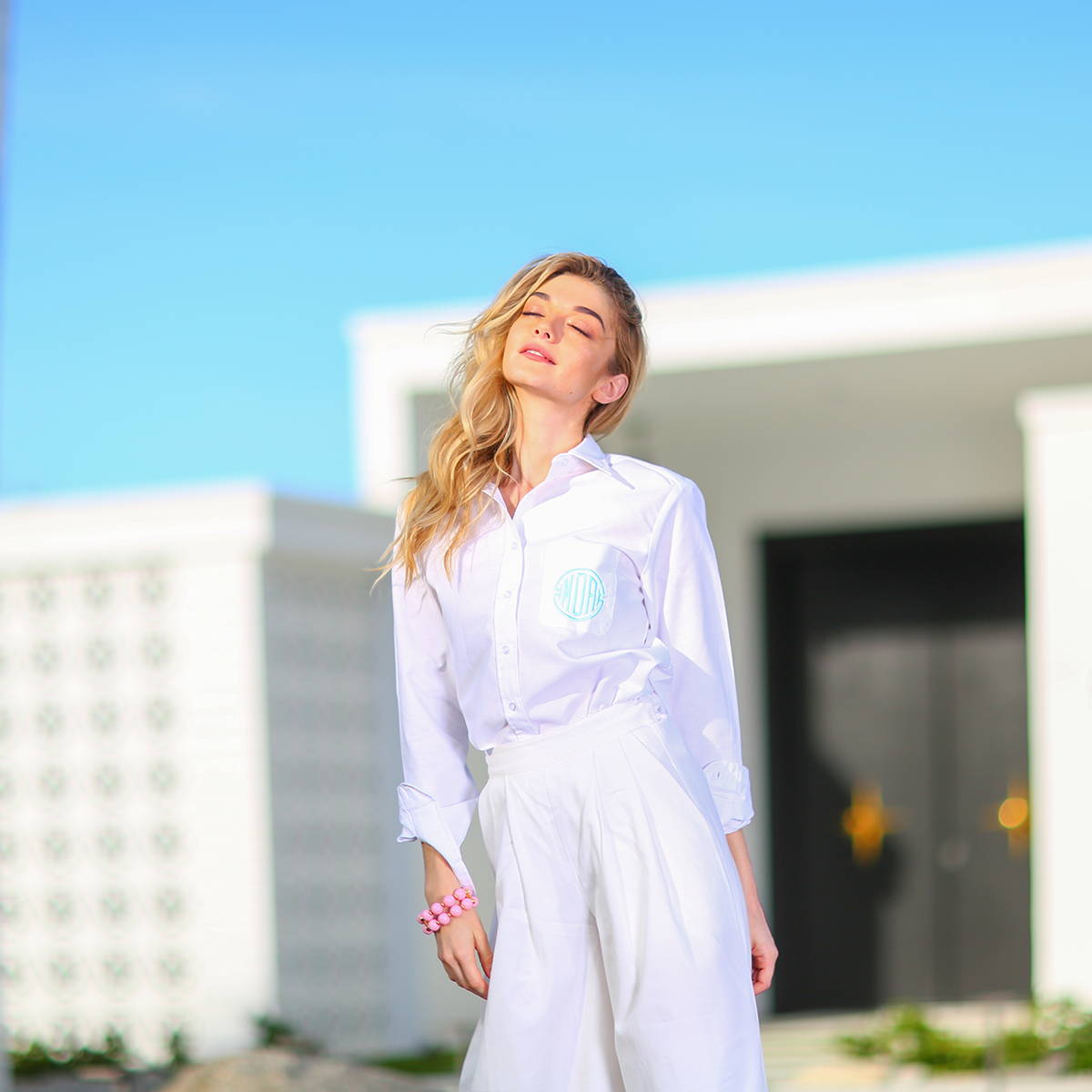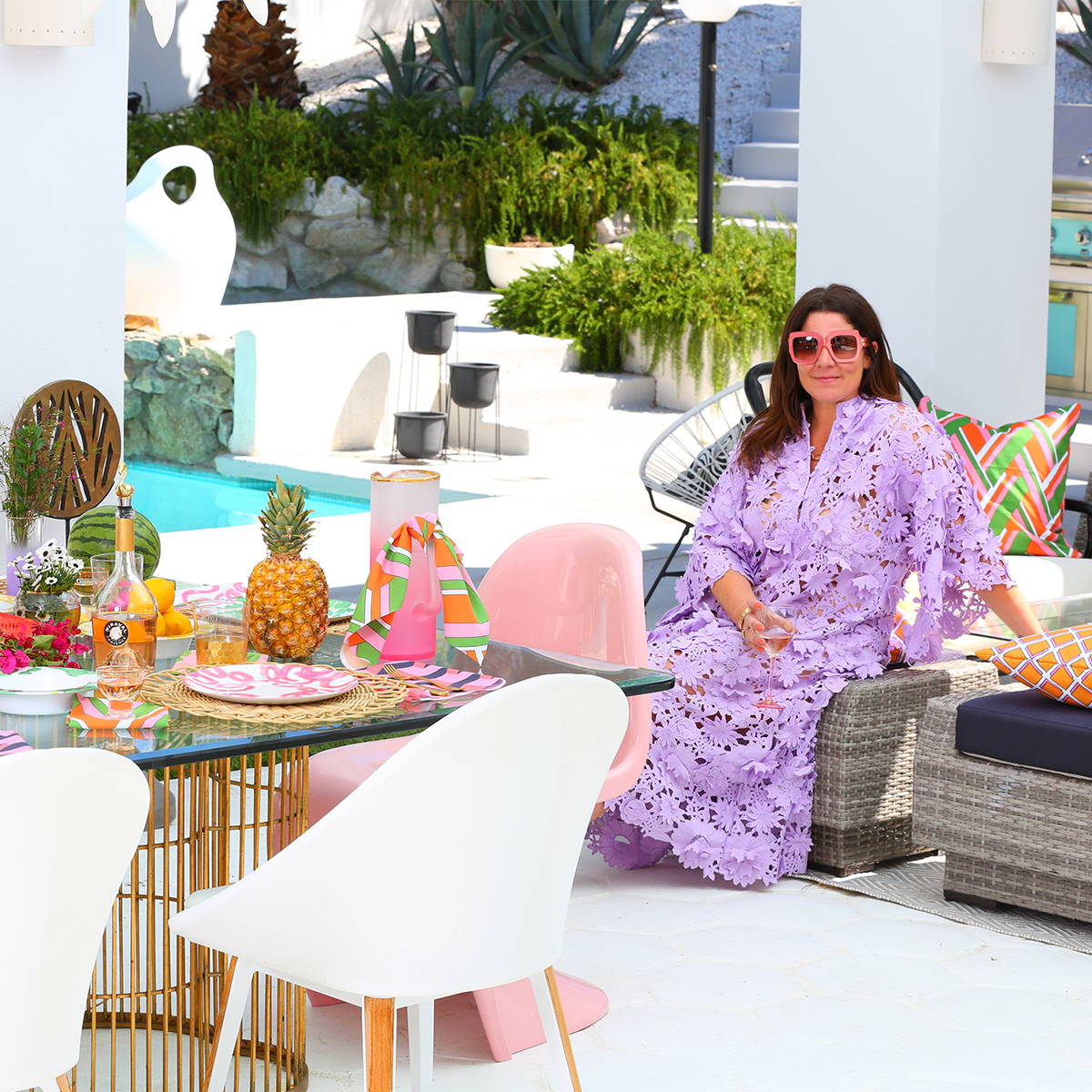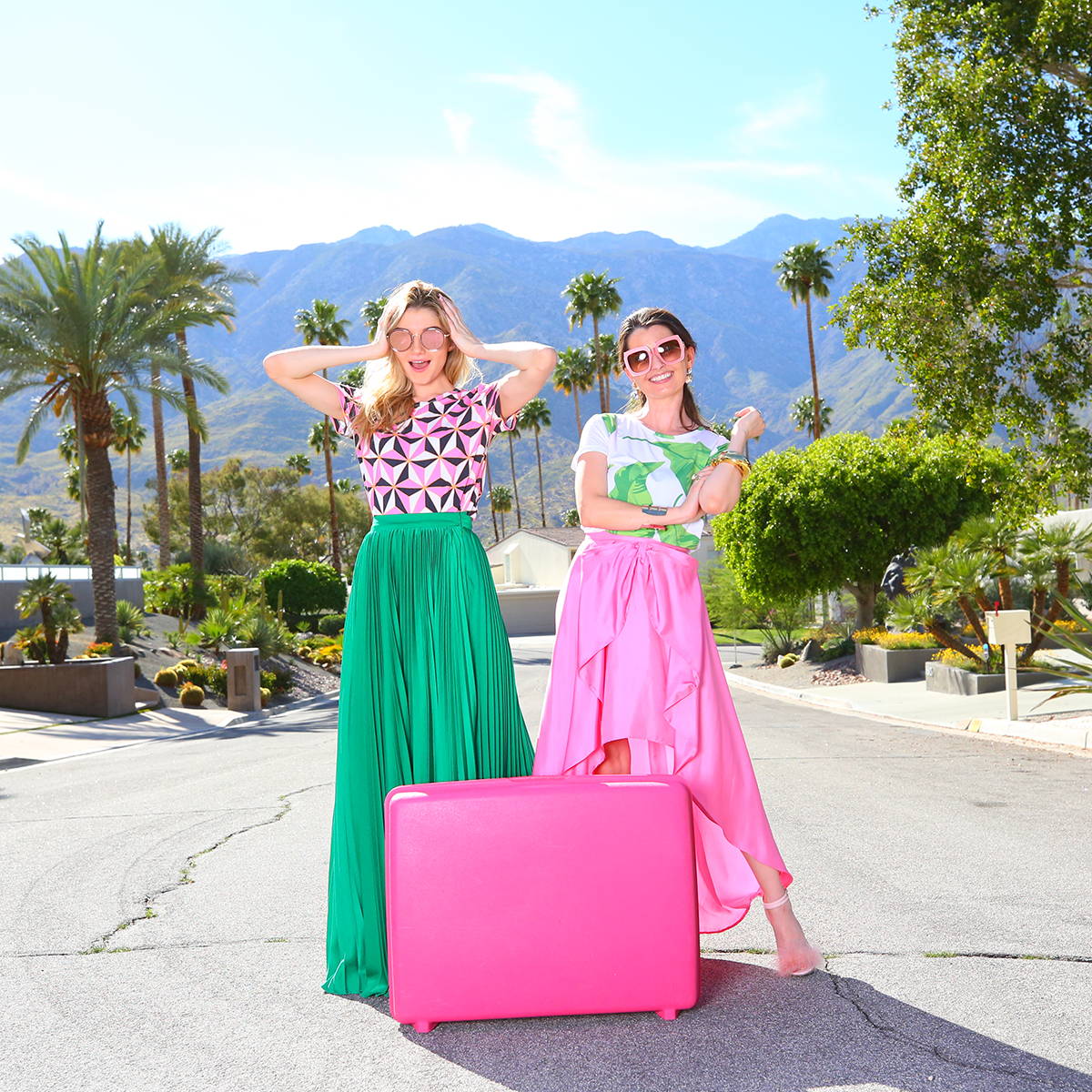 ---
---